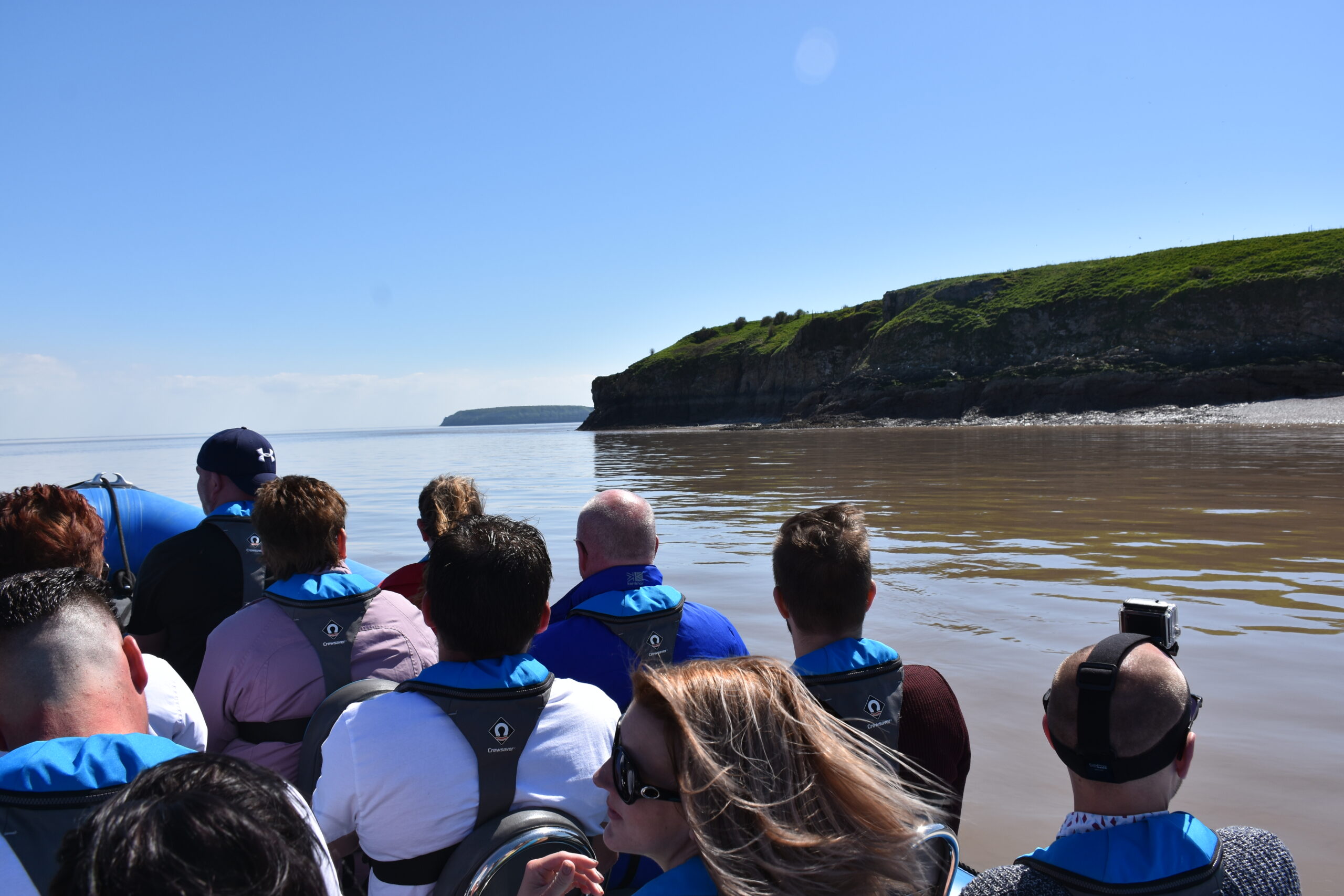 1.5 Hour Coastal Voyage
A double island coastal trip to remember!
1.5 Hour Coastal Voyage
The 1.5hrs Coastal Voyage is the upgrade from our original 1-hour trip. There is so much to see and experience in the Bristol Channel, we felt we had to give you the time required to enjoy it.
Departing from Mermaid Quay we take you through the locking system at Cardiff Bay Barrage. Depending on the state of the tide we either rise or fall to meet the sea level outside. We then head out to Flat Holm Island – the most southerly point in Wales, rich in wildlife and steeped in history – there's plenty to take in.  
From here it's a brief run across the Welsh / English boarder and on to Steep Holm. Much like Flat Holm but steeper of course! We will show you the rugged cliffs and remote gunning positions as we take in a full lap of the Island.
On the return trip from the Islands we take in the sights of Penarth and the Pier before heading back through the locks and returning you safely to Mermaid Quay.
With the 1.5hr Coastal, you get longer at sea and experience more compared to a 1hour Voyage. This really is the tour to experience everything Cardiff's coast has to offer.
This trip is only available as a private charter. So why not get a group of friends together for that extra special trip!
Pricing / Information
Duration: 1.5hrs
PRIVATE CHARTER ONLY
Full Boat Charter Up to 12 people £400
Please arrive 15 minutes prior to departure time.
Minimum height 1.1m and the ability to hold on by themselves for the duration of the trip.
(If the sea/weather conditions are not suitable, we cannot guarantee getting across to Flat Holm & Steep Holm Islands, therefore we will adapt the trip accordingly).
Please ensure you read our disclaimer before booking to ensure all members of your party are fit, well and able to travel with us.
Book 1.5hr Coastal