Cardiff Bay
Bay Island Voyages is located in the heart of Cardiff Bay.
Cardiff Bay once known as Tiger Bay (Cardiff's dockland district) was originally tidal. With the harbour experiencing one of the worlds largest tidal ranges of up to 14m, it meant that at low tide, Tiger Bay was often inaccessible for around 13-14hours day.
In 1999 the completion of Cardiff Bay Barrage created a 500 acre freshwater lake, which today is our playground! Cardiff Bay has an array of waterfront bars, restaurants and attractions and is now a popular tourist destination.
We are lucky to operate in such a beautiful diverse area, with access to the Bristol Channel heading through the multi million pound Barrage.  You can get a great view of the barrage operation when heading out into the Estuary  with us, rising or falling when in the lock depending on the tide height outside and watching freshwater meet saltwater when the lock gates open is an experience you won't forget.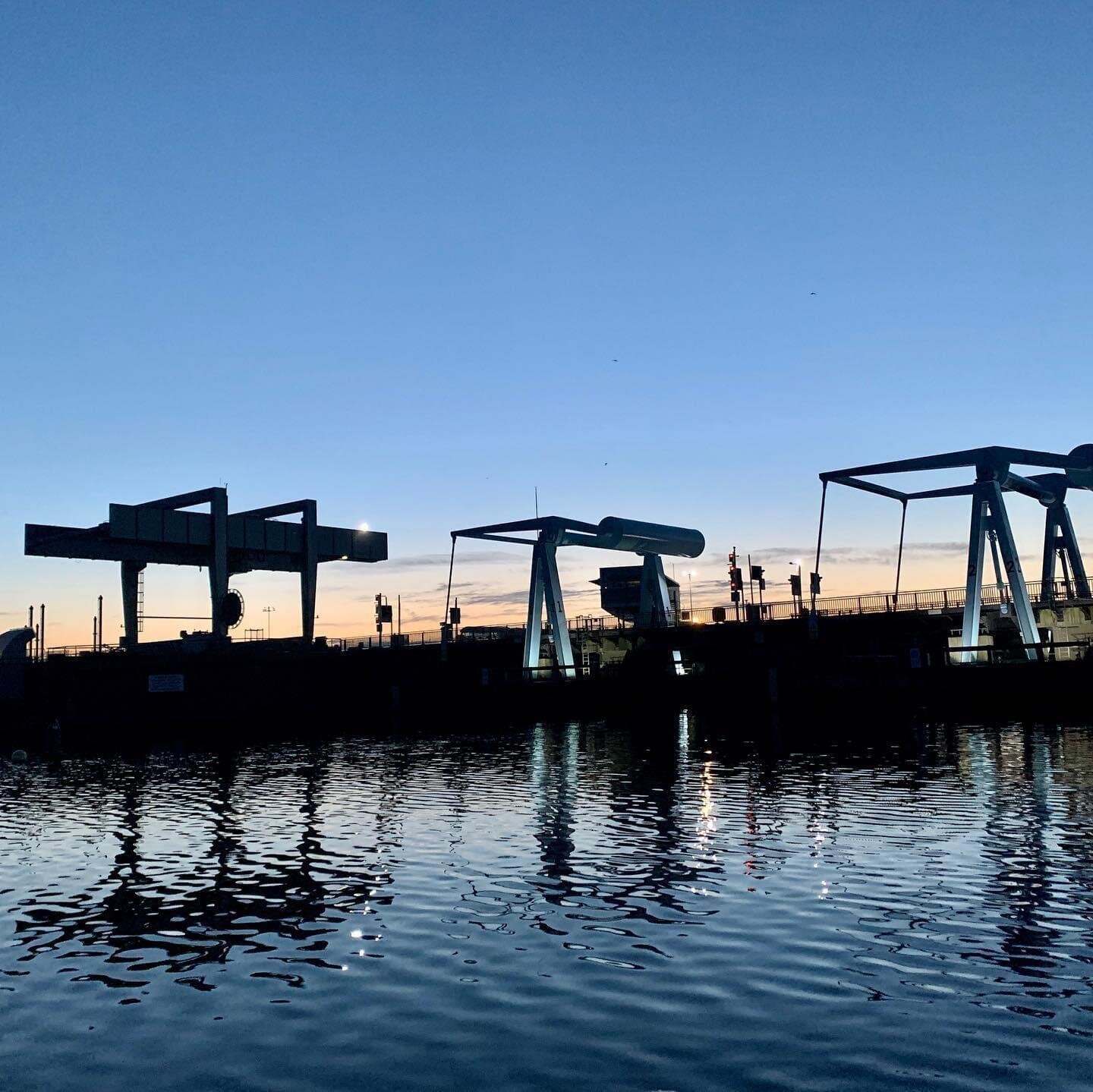 Where to find us
We are located on the waterfront at Mermaid Quay.  You can't miss us – we have 2 blue Sales Huts with flags and you're bound to spot our boats ready and waiting to take you out on your Voyage!
Map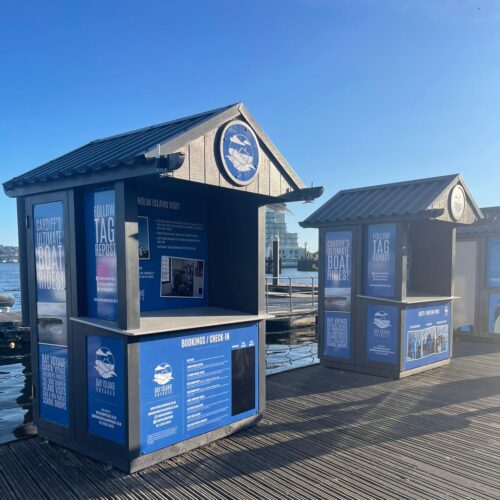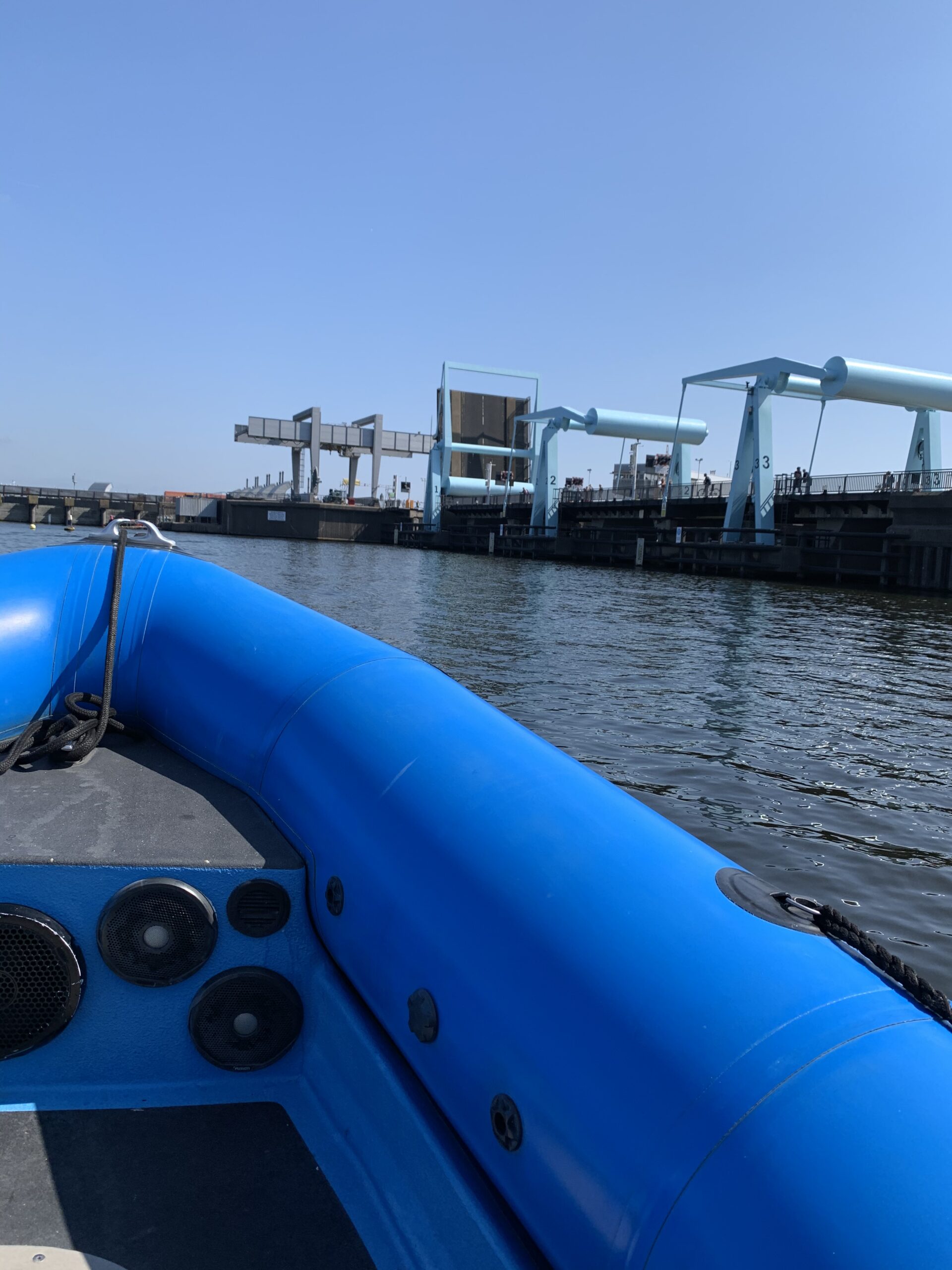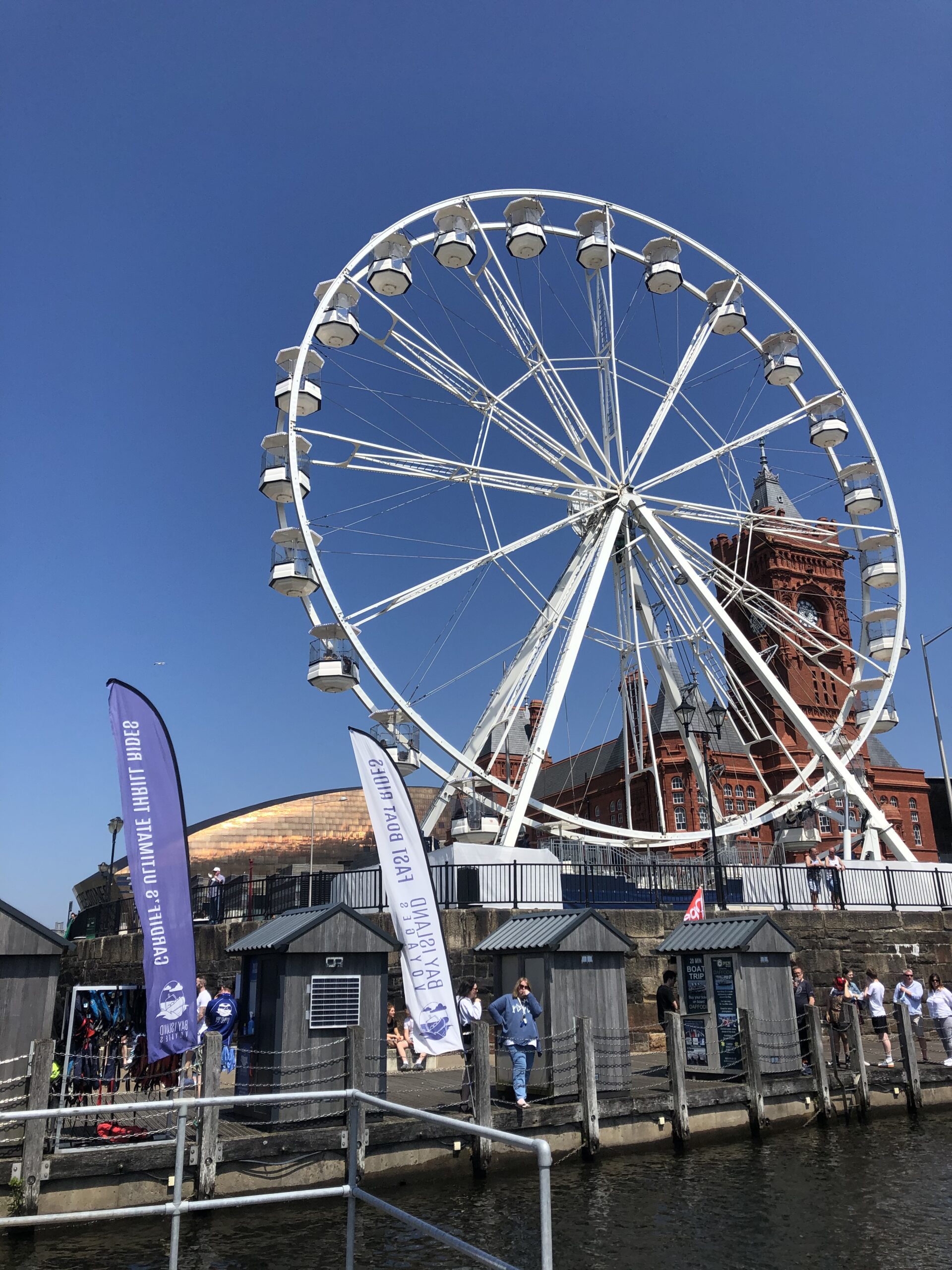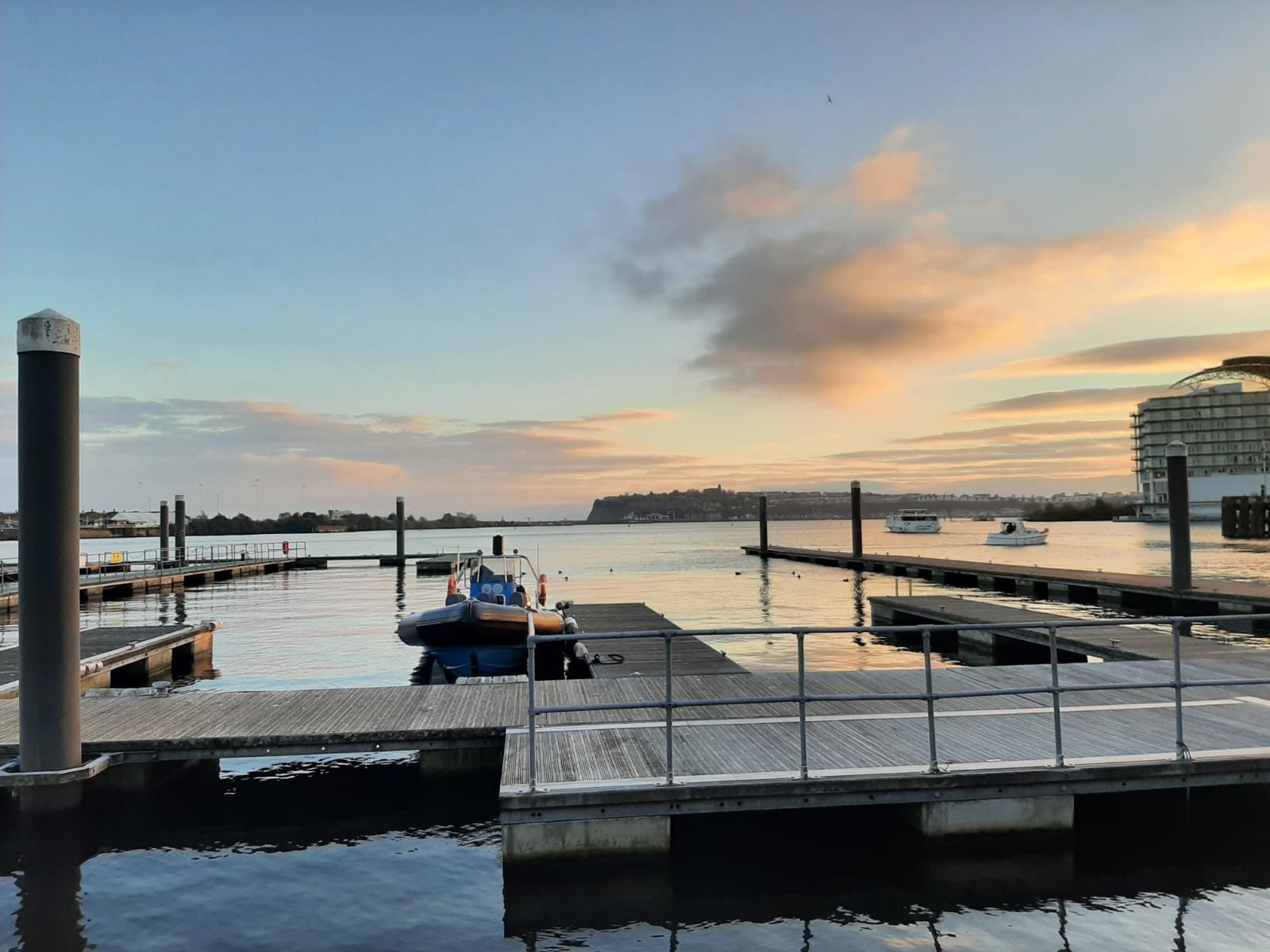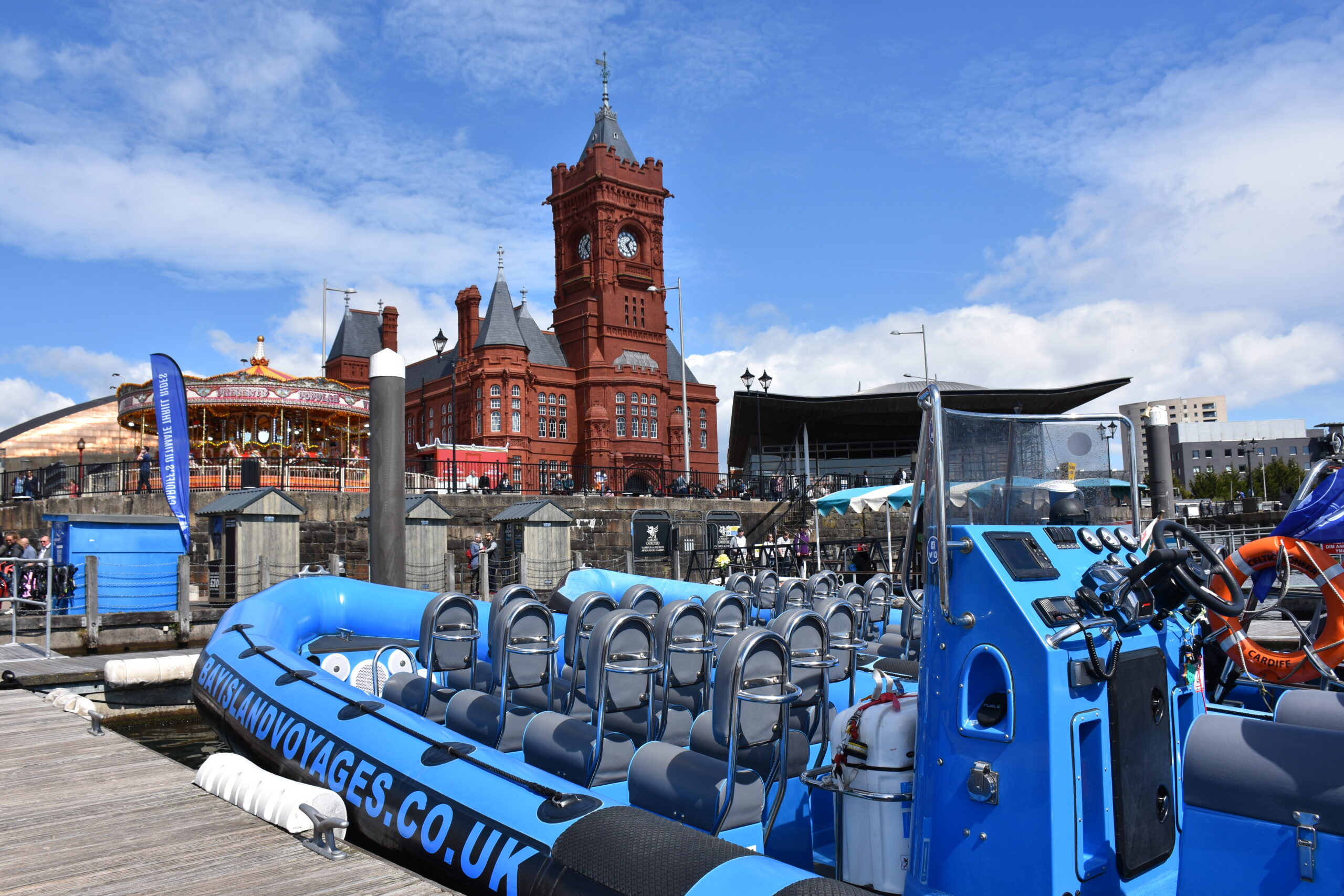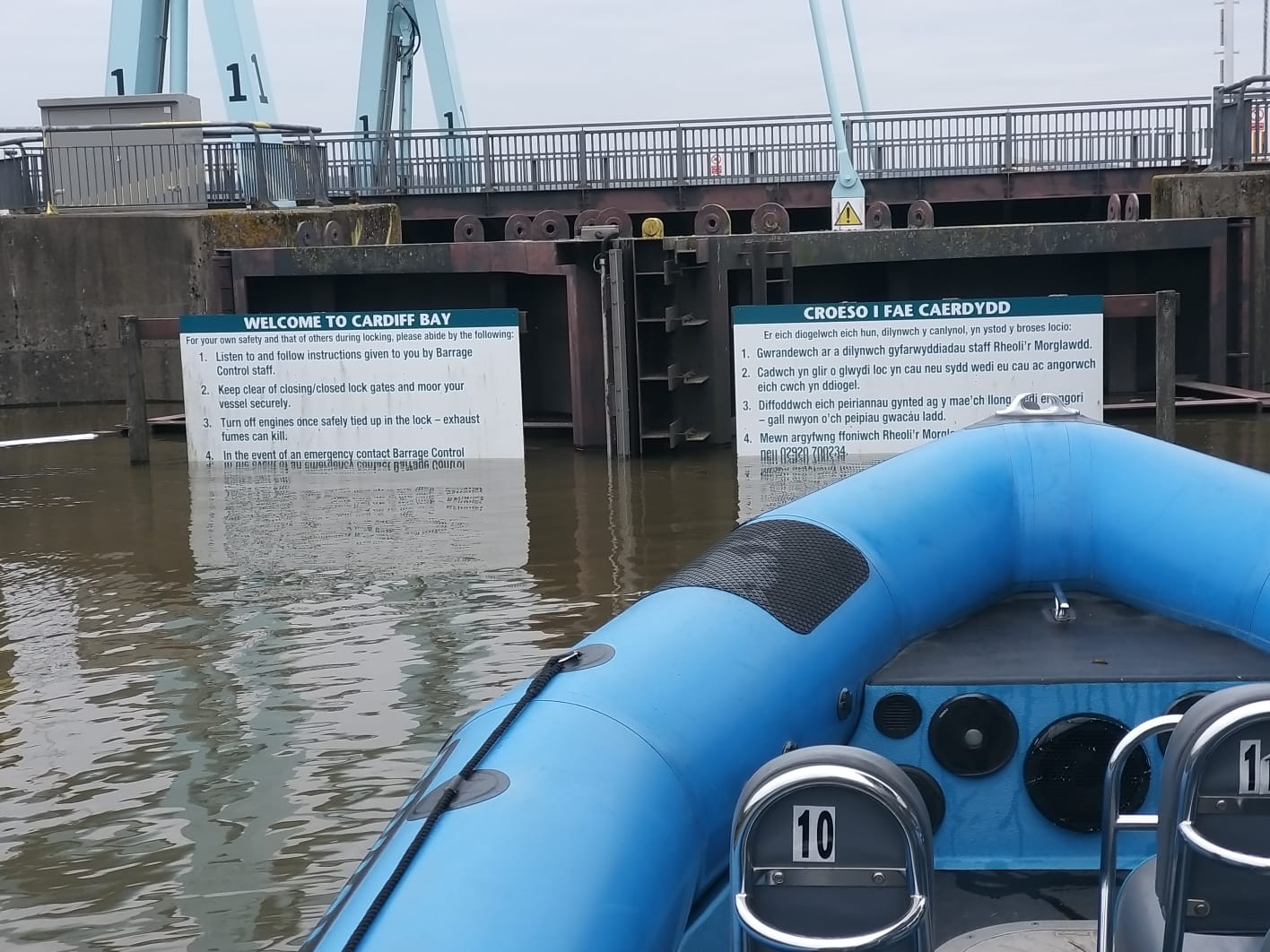 There is plenty of pay and display parking in and around Cardiff Bay.  During weekends and holidays the area can be very busy, so we suggest you leave plenty of time before your trip to find parking.
Cardiff Bay has an array of bars and restaurants to suit all tastes.  If you are planning a booking after your trip, we suggest you leave ample time between the return trip time, just in case there is a reason you may be held up e.g. a late lock back in.
Check out Mermaid Quay for more information.
Mermaid Quay holds a variety of events throughout the year ranging from Triathlons, Food Festivals and Fun Runs. When some events are on, the normal access to the lower boardwalk may be restricted.
We endeavour to let passengers know in advance but this isn't always possible. Therefore please leave extra time so you can arrive via one of the other access points ready for your departure.
BOOK NOW
To experience the best boat trip within Cardiff Bay, book with us today.
We take on the day walk-on bookings, but we can't always guarantee a seat will be available; therefore book online to secure your 'ultimate boat ride'.
We look forward to welcoming you onboard soon!
BOOK